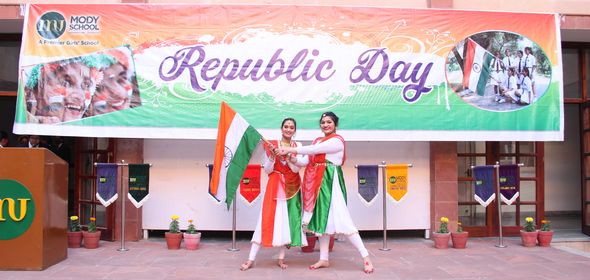 MODY SCHOOL, Lakshmangarh, celebrated the nation's 72nd Republic Day with patriotic zeal, paying heed to all precautionary measures required for safety during the pandemic times. Principal, MODY SCHOOL, Ms. Nishi Rana, other dignitaries, deans of various divisions, teachers and parents were also present on the occasion. The celebration commenced with the hoisting of the tricolour. This was followed by the singing of the National Anthem. The School choir rendered the theme song of MODY SCHOOL that lays strong emphasis on character building. All divisions of Mody Education Foundation expressed national fervor.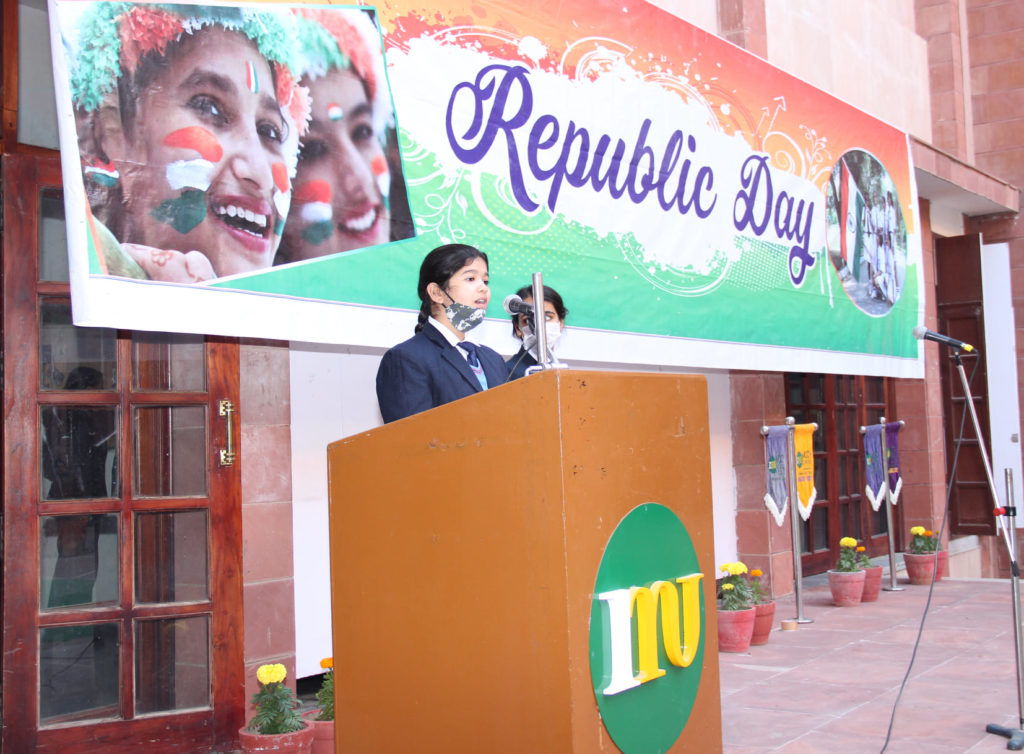 MODY SCHOOL students presented a short yet impressive cultural program which comprised of a patriotic speech, Hindi poetry recitation, patriotic song and dance performance.

Principal, MODY SCHOOL. Ms. Nishi Rana addressed the gathering present offline as well as the parents connected online .She appreciated the efforts of all the participants.
The celebration culminated with the vote of thanks proposed by Ms. Jeevika Sharma.